Greetings all! We wanted to share some exciting news about our forthcoming activities.
Next Monday and Tuesday, July 30th, and 31st, many of us are headed to Austin, TX to attend Chargicon, the first event of its kind hosted by Chargify.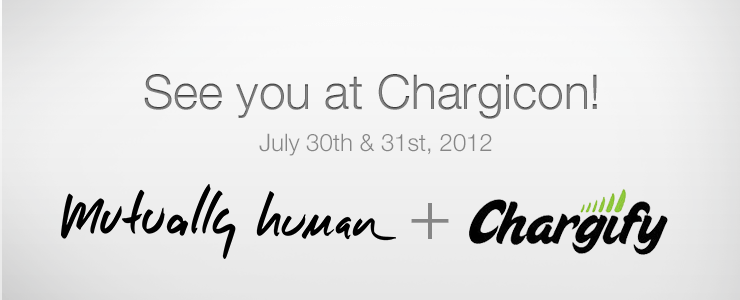 Chargify is a cool company that provides and supports recurring billing for over 800 businesses. We've been working with them to build some new features for their customers. Specifically, we're working on data visualization and analytics, which was brought to Chargify's attention by popular request.
If you use Chargify for billing, attending Chargicon is a great way to speak directly to us about what you'd like to see in the future. We'll be conducting informal interviews and user research to find out exactly what Chargify customers want in their visualization tools, so your voice will definitely be heard.
If you have other features you want implemented, this is also a great opportunity to discuss it face to face with the Chargify team!
At Chargicon, you will also have the opportunity to:
Network with other businesses who use Chargify and learn from one another's billing solutions.
Have your support and how-to questions answered directly by the Chargify dev team.
Hear from Chargify's partners about innovative ways to optimize the service for your business.
Have fun and meet others in your industry!
It's not too late to plan on Chargicon. The event is being held in the friendly city of Austin this coming Monday and Tuesday (July 30th-31st), and attendance is open and free.
Visit this page for more information and further contact.